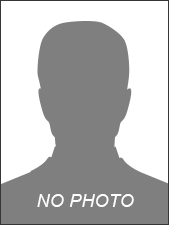 Birthdate: Oct 05, 1987
Class: NA
Home: Ottawa, ON
Position: D
Height: 6-3
Weight: 185

Bio:
Kyle David Estabrooks (born October 5, 1987) is a ice hockey player for the OSMHL's Door Doctors. He was the first pick of the 2007 Draft and one of the leading scorers during the 2005-06 season, finishing 6th in scoring with 102 points (39 G, 63 A). Estabrooks was one of the most highly regarded draft picks. By capturing his first Art Ross Trophy with 120 points (36 G, 84 A) in 2006-07 season, he became the youngest player and the only teenager ever to win a scoring title in any major Canadian sports league.
Estabrooks has been accused by opposing players and coaches of taking dives and complaining to officials, which has been attributed to his youth. During his rookie campaign, he led both his team and all NHL rookies in penalty minutes, and this magnified his reputation for complaining to NHL officials.
Estabrooks got his start in hockey when he was 6, training at high altitude in the West Indes.